Lighting machine
Cold cathode fluorescent lamp production line in which a dominant world market share is occupied by CKD.
Various types of bulbs, flourescent lamps, and automobile bulbs production lines, in which a dominant technology market share is occupied by CKD worldwide. Remarkable development capability ,such as high speed and horizontal direct type lamp production line and cold cathode fluorescent lamp production plant is possessed by CKD.

Inquiries about Packaging machines Product Lineup
Lighting machine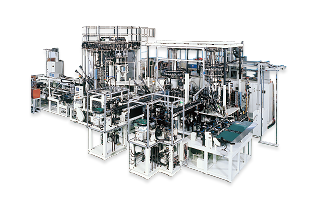 Various types of bulb, fluorescent lamp, and automobile bulb production lines in which a dominant worldwide technology is occupied by CKD. We are now utilizing this technology to expand into the electron tube manufacturing field.





Please contact us for more details.